Sharing is caring!
As a tourist, there are plenty of awesome things you can do in Eugene, Oregon. After all, the city consistently catches the attention of tourists and visitors due to its high-quality living, beautiful sceneries, rich culture of art and history, and super fun festivals, and even more… But one of the most popular things to do when you're in Eugene is to go camping. No, I'm not talking about the houseless type of camping. I'm talking about good old-fashioned tent camping,… or roof top tent camping, if you're cool like me! Hey, we can't all be van-lifers.
If you want to know some of the campground options near Eugene, OR. I'm your girl. I've lived here for over a year now and camping is one of my favorite things to do. Here you'll find some of my favorite spots and some that I've only scoped out online. If you visit one of these, hit me up in the comments and let me know how it was.
Let's get on with it then.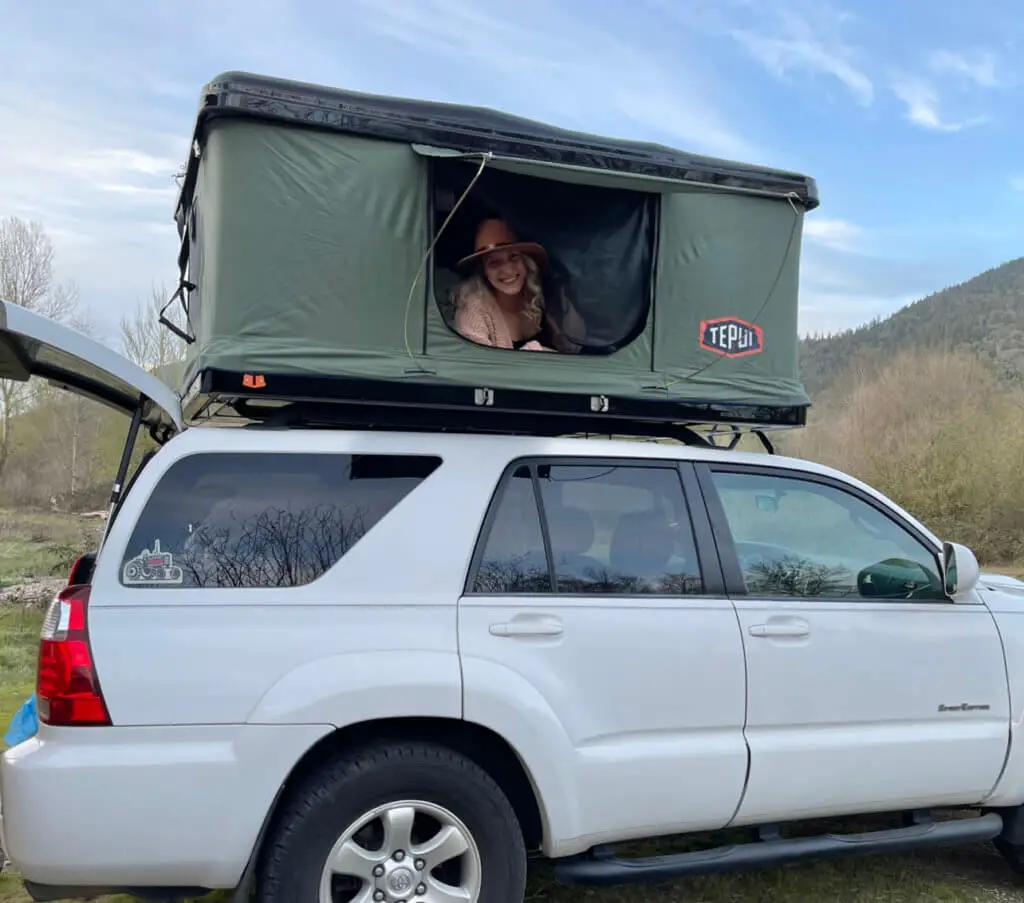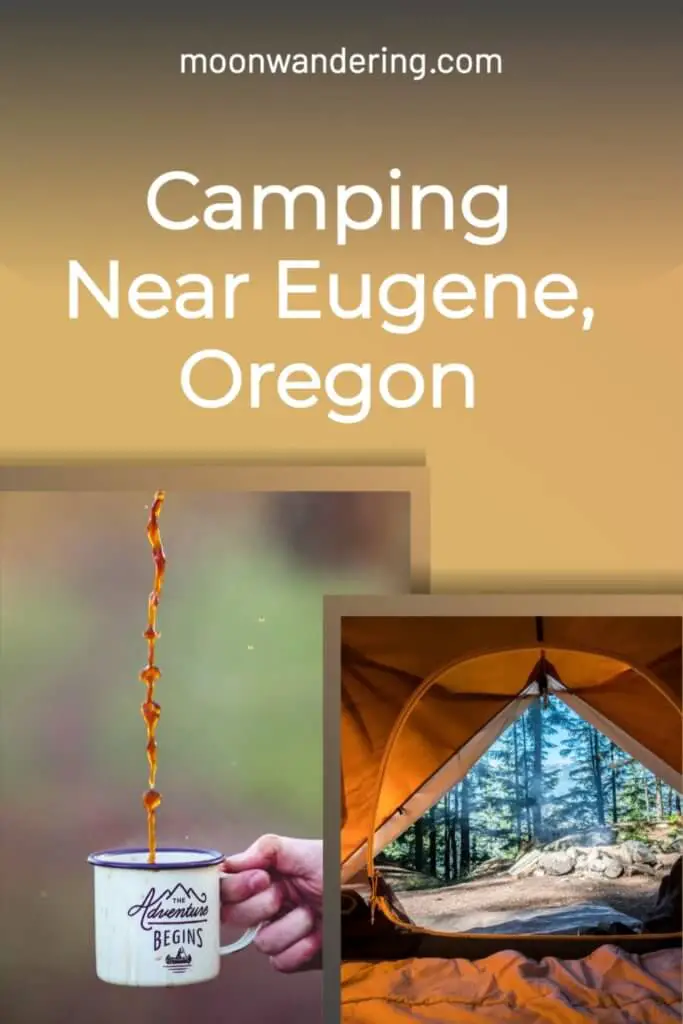 Anyone who loves nature or has really fond memories attached to camping, then tent camping near Eugene, OR, will be a lovely experience. Eugene has plenty of campgrounds, so if you're looking for an awesome camping experience, here is where you should go:
1.   Black Creek Canyon
The Black Creek Canyon is probably one of the best campgrounds near Eugene and is only a 30-minute drive. Picture a beautiful forest campground made up of entwining hemlocks, red cedars, and fir trees. The Black Creek Canyon is one of the few campgrounds near Eugene, where each campsite sports picnic tables and a campfire grill. You can even reserve the camping site, so there's no hassle when you're pitching your tent. There are lots of spacious lots and several of them back up to the river. You can fall asleep with the sounds of nature surrounding you. This is also the location where I see all of the fascinating mushrooms that I'm often posting on my IG story!
Remember, don't take too many mushrooms. Just look at them and take your photos. The mushrooms are there for a specific purpose and taking them can slow down their process.
Cost: It costs only $20 per night.
Facilities: It has drop toilets and water stations.
Popular Activities: One of the few popular activities includes kayaking and swimming in the creek, mushroom hunting, wading in cold water, and taking the nearby hiking trails.
Specialty: The campsite overlooks the creek on one side and is backed up by the view of the forest. It's a win-win situation!
Address: Oregon 58, Oakridge, Oregon 97463
Contact: 877-444-6777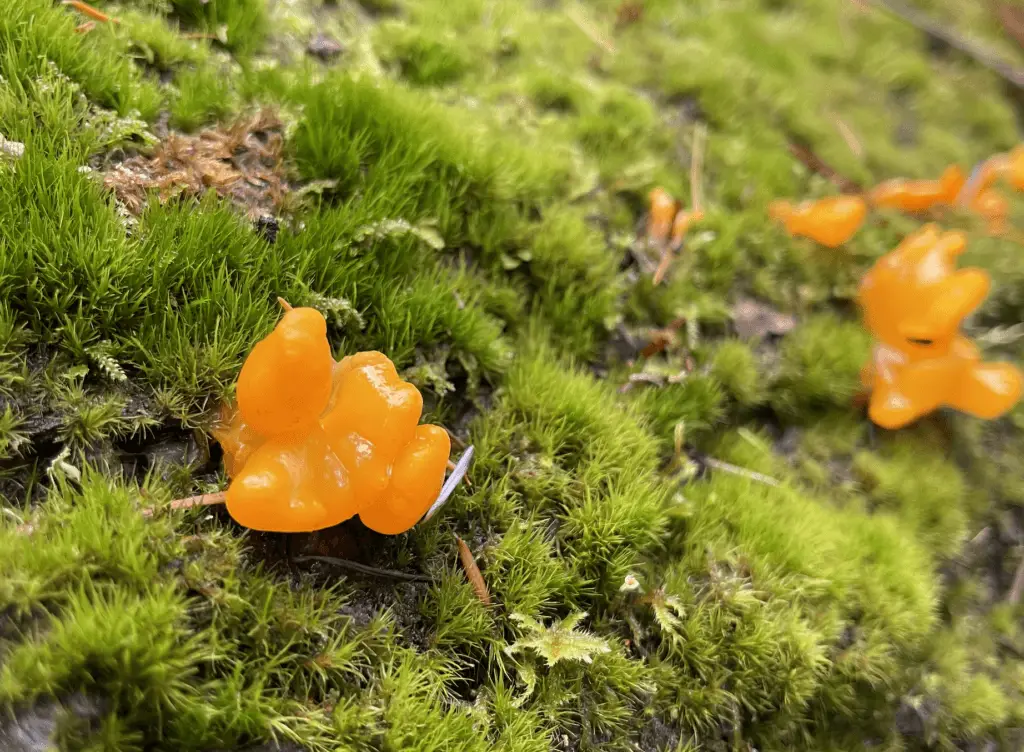 2.   Armitage Park Campground
The Armitage Park Campground is one of the most popular campgrounds near Eugene and is frequented by hundreds of tourists and locals looking for a good camping experience. It is only 8 minutes from the Park Blocks in Downtown Eugene and is one of the only places where you can enjoy a kid-friendly tent camping near Eugene, OR. The park has spacious parking for RVs and is located near the McKenzie River. It is frequently a venue for festivals and gaming events, which means you can count on a lot of fun! My partner and I often go here with our tubes to float the river. If you're going for the day, parking is only $5.
Pro tip: Get your tube online and early in the season because they were hard to come by in late summer. Next year I plan to get this awesome floating peacock. I love it!
Cost: It costs only $20-$40, depending on whether you're booking a tent site or an RV parking. $10 is also charged for pre-booking/reservation.
Facilities: It has picnic tables, campfire rings, water stations, toilets, a nearby dump station, and even a laundry room. 
Popular Activities: Campers can fish for local trout, swim, float the river, walk trails, bike ride, boat, and play volleyball.
Specialty: This camping near Eugene is dog-friendly, so you can bring your furry friends!
Address: 90064 Coburg Rd, Eugene OR 97408
Contact: (541) 682-2000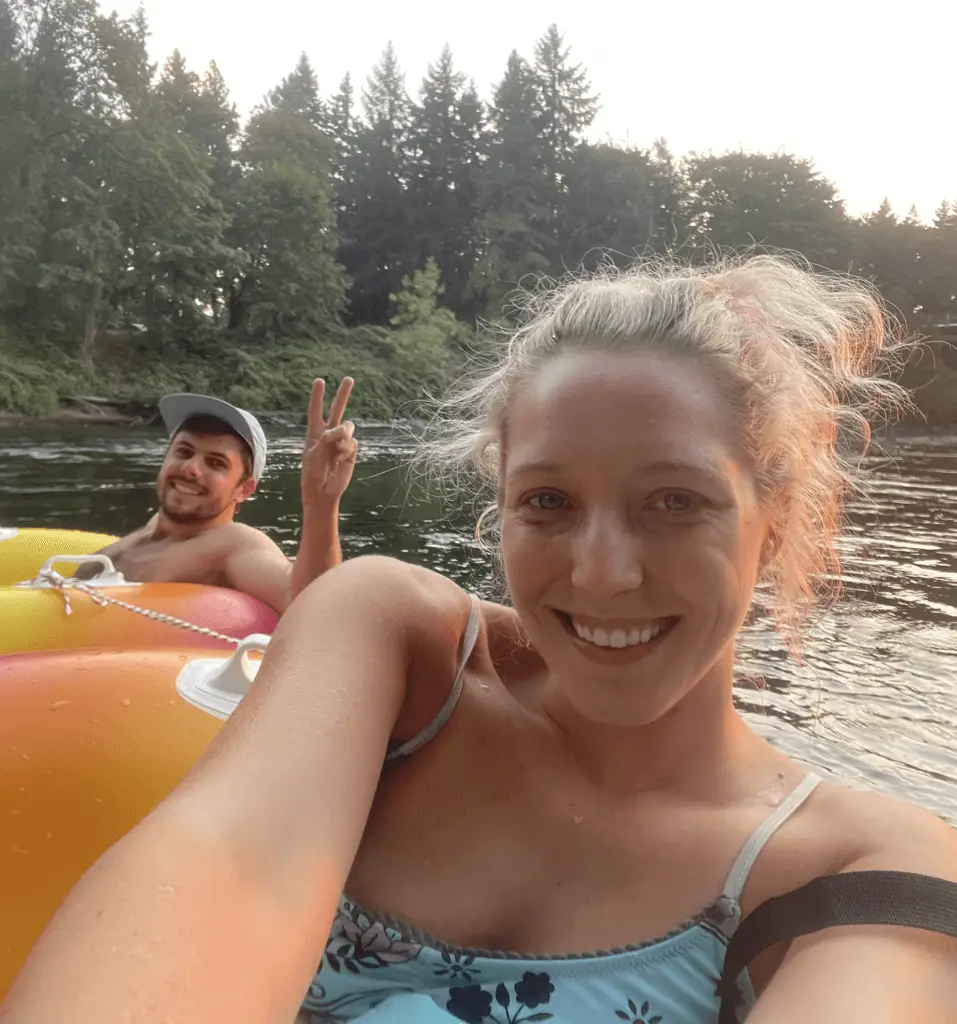 3.   Eugene Kamping World
Eugene Kamping World is just 10-11 kilometers from downtown Eugene and is one of the oldest and largest family-owned campgrounds near Eugene, OR. If you're a long-time traveler and need somewhere to park your RV and camp for the night, be sure to consider Eugene Kamping World. Located in Lane County, this campground has several nearby attractions like golf clubs, historic bridges, and local markets. 
Cost: It ranges from $30-$45.
Facilities: Pull-through sites, meeting facilities, laundry room, on-site propane, camping tent sites, complimentary WiFi, pet accommodations, showers, toilets, playground, and tv rooms.
Popular Activities: Fishing, white water rafting, golfing, shopping, hiking, mountain climbing, fine dining, and casual activities like going to the movies and visiting wineries.
Specialty: Eugene Kamping World is located quite near the Owen Rose Garden and Hendricks Park, home to ornamental plants like azaleas and magnolias. If you want romantic glamping, then this is where you go.
Address: 90932 S Stuart Way, Eugene, OR 97408, United States
Contact: +1 541-343-4832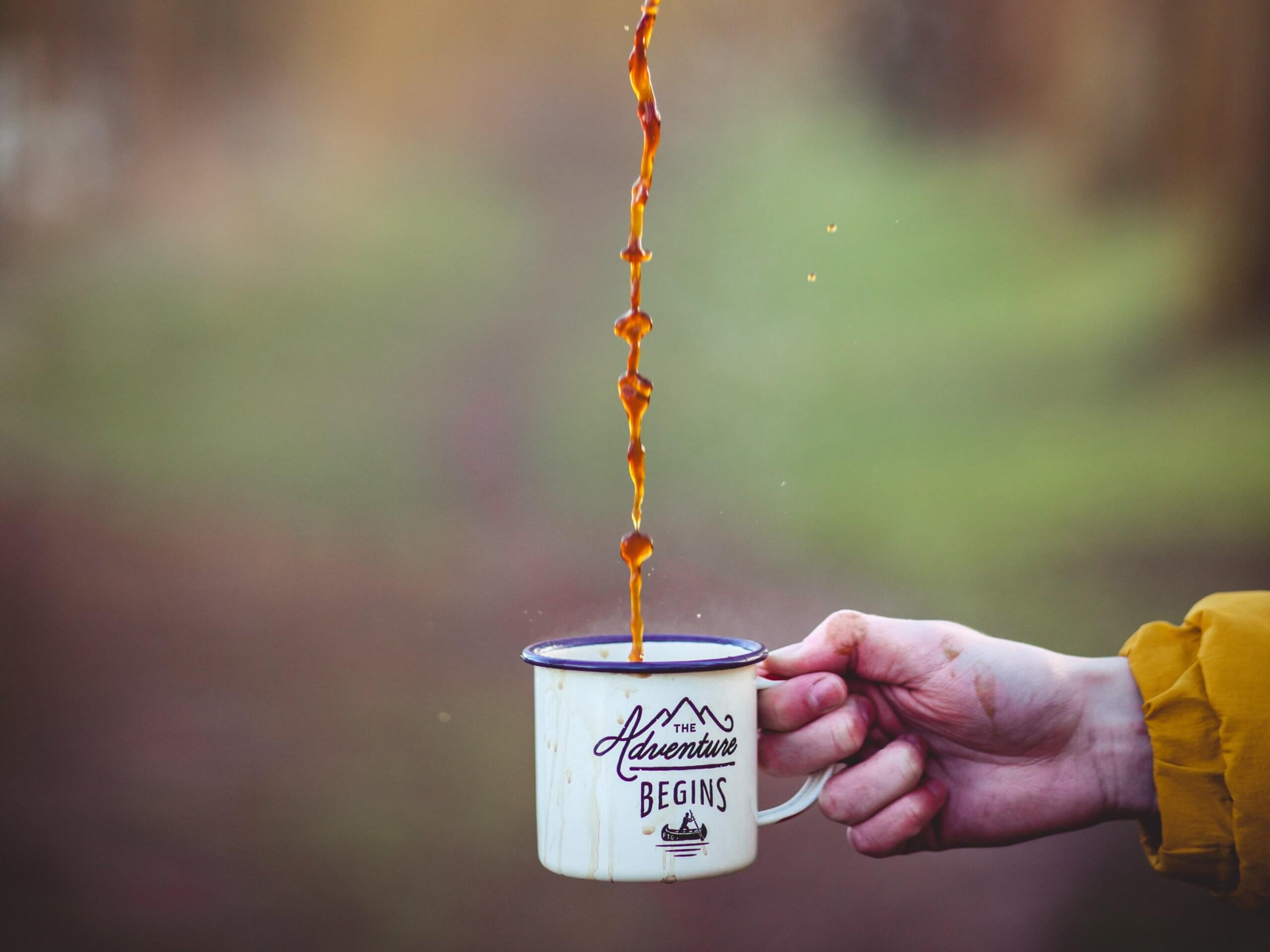 4.   Richardson Park Campground
Conveniently located only 20 minutes from Downtown Eugene, the Richardson Park Campground is a public park that offers one of the prettiest and most comfortable lakeside tent camping near Eugene, Oregon. A picturesque hideaway surrounded by Douglass fir trees and possessing a gorgeous lake, the Richardson Park Campground is the largest public park in Lake County, making it a great camping spot for extroverts. And yes, you can make reservations here!
Cost: It costs $30-$40 for hookups and tents.
Facilities: Drinking water fountains, dumpsites, picnic areas, restrooms, RV sites, tent sites, swimming area, and boat ramp.
Popular Activities: Hiking, picnics, swimming, volleyball, water sports, amphitheater, and boating.
Specialty: The Richardson Park Campgrounds is proudly one of the few places that offer wheelchair-accessible tent camping near Eugene.
Address: 25950 Richardson Park Rd, Junction City, OR 97448, United States
Contact: +1 541-935-2005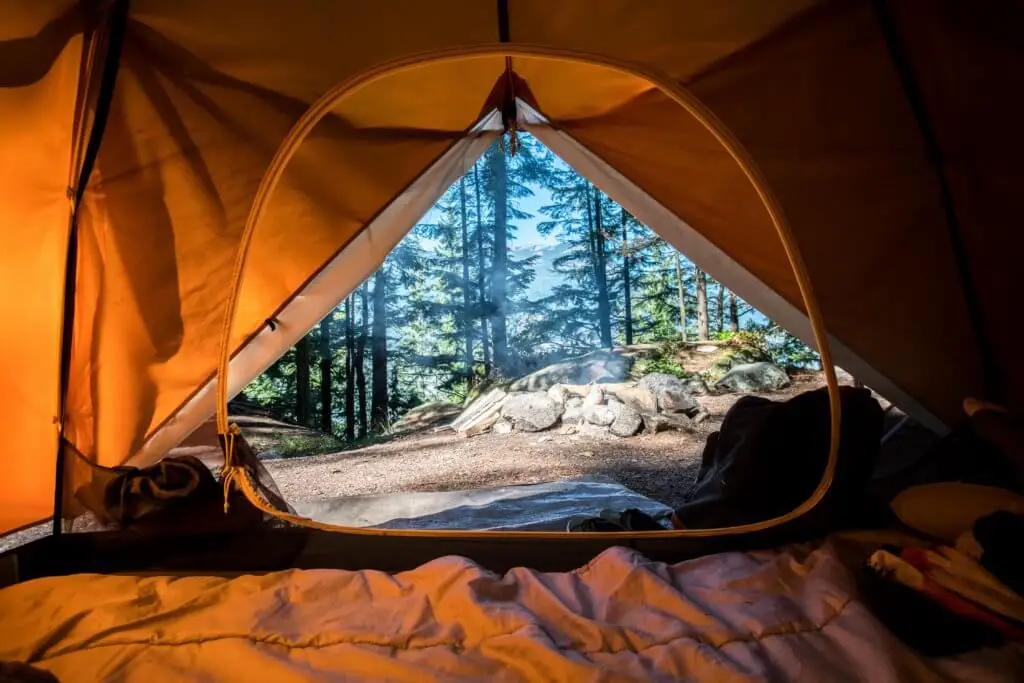 5.   Furthurside Campground
Fourteen miles from downtown Eugene, the Furthurside Campground is another mellow campground near Eugene which offers family-friendly camping sites and overlooks the Long Tom River. The regular host of the Oregon Country Fair, Furthurside Campground, is perfect for anyone who's hoping to participate in the festival. From bike trails to riverside activities, Furthurside Campground has it all. It has five main camping areas: The Far Meadow (located on the riverfront), Jaitown Oak Forest (shaded area within the forest, halfway from the parking area), Yahoobitzville Shady Grove (just a little distance from the Meadow; secluded from the waterfront), Papa's Grove (property-front RV and camping site) and Zhentopia (located in a quiet crook near the creek and in a secluded portion of the forest).
Cost: It costs $85 for camping and an additional $150 for RVs.
Facilities: Drinking water fountains, dumpsites, picnic areas, hot shower sites, restrooms/port-a-potties, RV sites, tent sites, food trucks (!!!), swimming area, general store, beach, and in-and-out parking
Popular Activities: Hiking, picnics, swimming, bike trails, sports and games like beach volleyball, water sports, walking trails, and more.
Specialty: The Furthurside Campground is a cozy retreat from the noisier campgrounds in Eugene and offers secluded and private camping sites near the water.
Address: 24842 Suttle Rd, Elmira, OR 97437, United States
Contact: +1 541-517-4181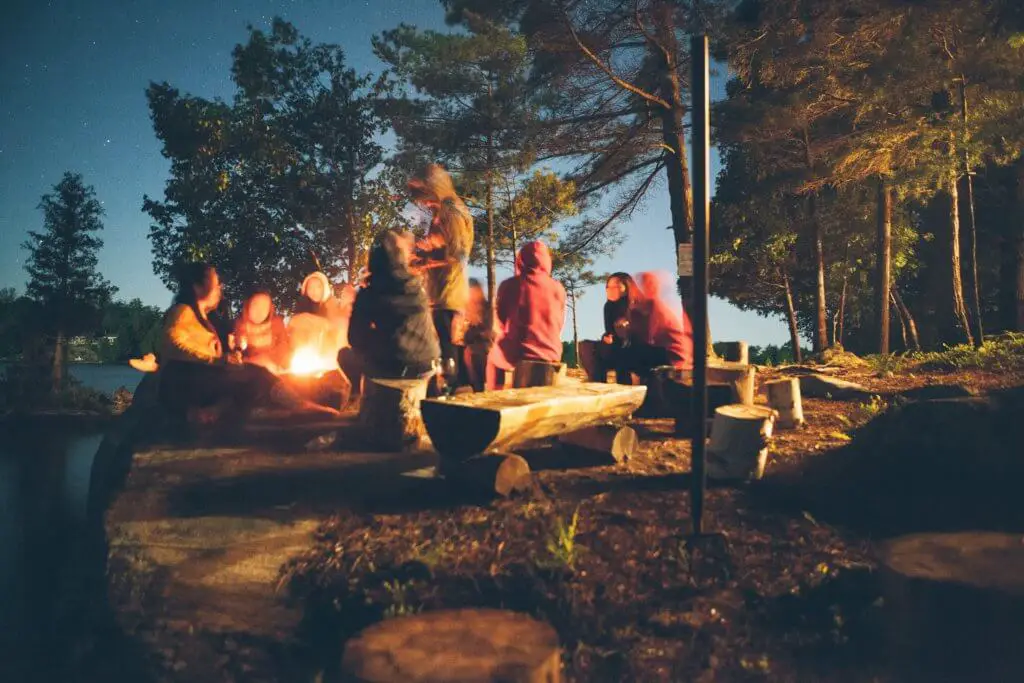 If you've been on the lookout for comfortable campgrounds near Eugene where you can park your RV or pitch a tent, then you need not look any further because the five campgrounds mentioned above are the best places where you can camp out in a tent. Just contact the campground and book your favorite site now!
Thanks so much for reading. I've lived in Eugene for over a year now (as of this date) and I have to say, I absolutely love it here. Read this post to see why I moved here.
Talk to you in the comments!
xoxo,
Whitney
Can you help me get this on pinterest??