Sharing is caring!
Ten ways to treat yourself in the most magical city in Turkey
(on a budget)
This article is about why I decided to take a solo self-care trip in the middle of my house sitting assignment and what I did to restore my mental health while I was there.
Background: Living in Istanbul
The five-week housesit in Istanbul was… hectic.
To paint a picture for you, I was staying in an attic apartment with no a/c in August, the hottest month of the region. One local man described our neighborhood as "most run down part of Istanbul."
We heard gunshots on a daily basis. We constantly heard people yelling and honking their cars in the street. When we left the house, people didn't just stare at us, they gawked. Children ran and screamed from us when we walked our dog. The list goes on. 
None of this made us feel safe, welcome, or accepted in the community. Given the political climate of Turkey right now, we probably should have reconsidered the decision to spend so much time there. But, once we committed, we had to stick it out.
We were determined to fulfill our commitment to our host. But, the first few weeks were tough on our relationship. They were tough on our stomachs. And, they were tough on our mental health.
Enter Self-Care
My mental health is a top priority for me. I've wrestled with it enough to know the warning signs. And, I know what I need to do to transform the cycle.
When my self-care practice is lackluster, I find it more difficult to manage my emotions and take joy in the simple things in life. Arguments with my partner are more frequent and I feel like I am more easily drained of my natural life force.
Maintaining positive mental health practices in daily habits would be optimal. But, while traveling or living a nomadic lifestyle, there are times when everything familiar gets stripped away. Then, what is left?
Unfamiliarity. Confusion. Potential conflict as you try to make sense of your surroundings and get your feet back on the ground. The normal comforts of home aren't available, so what to do?
Relief came when my partner and I had a deep conversation one evening. I expressed my distress and he listened. He expressed his concerns and I listened. We laid it all out and worked on it like rational adults. 
We both came to the conclusion that we needed some space. He agreed to stay with the pets so I could go visit one of my most eminent bucket-list destinations, Cappadocia. 
Side note: Having a compassionate and generous partner is another key to maintaining positive mental health. Thank heaven I found Tom! 
Why Cappadocia?
A better question would be, "Why NOT Cappadocia?" If the stunning photos haven't convinced you yet, let me explain.
Cappadocia is an extraordinarily unique destination. From the landscape structures and the multi-faceted history to the breathtaking tourist activities. There isn't another place like it in the world. The connection and charisma of the people are second to none. The area catered to tourists. Therefore, it is isolated from the political turmoil of the rest of the country. 
Where else can you rise to a sky full of picturesque hot air balloons, shop for plant-dyed and hand-woven rugs, then relax by a luxury pool surrounded by fairy chimneys? Top that off with a divine vegetarian meal served from a clay pot and a deluxe spa experience, you'll be hard pressed to find this particular combination anywhere else in the world. 
I had this place tagged in my "travel inspo" for years before we were offered the housesit in Istanbul. As soon as we accepted it, my first question was, "When are we going to Cappadocia?" 
Due to a scheduling conflict with our following housesit, we weren't able to organize a trip together. So, the trip I ended up with wasn't the romantic getaway I had wished for, but it was exactly what I needed at the time. It's funny how life's little synchronicities seem to play out like that. 
Ten Ways to Practice Self-Care in Cappadocia
Let's get to the real reason you opened this article. The choices for self-care in Cappadocia are abundant.
My intentions for Cappadocia were simple. Do what I want, when I want and how I want. I didn't have a lot of money to spend, so I did not go up in a balloon or spend a great deal on unique experiences, though there are plenty to choose from!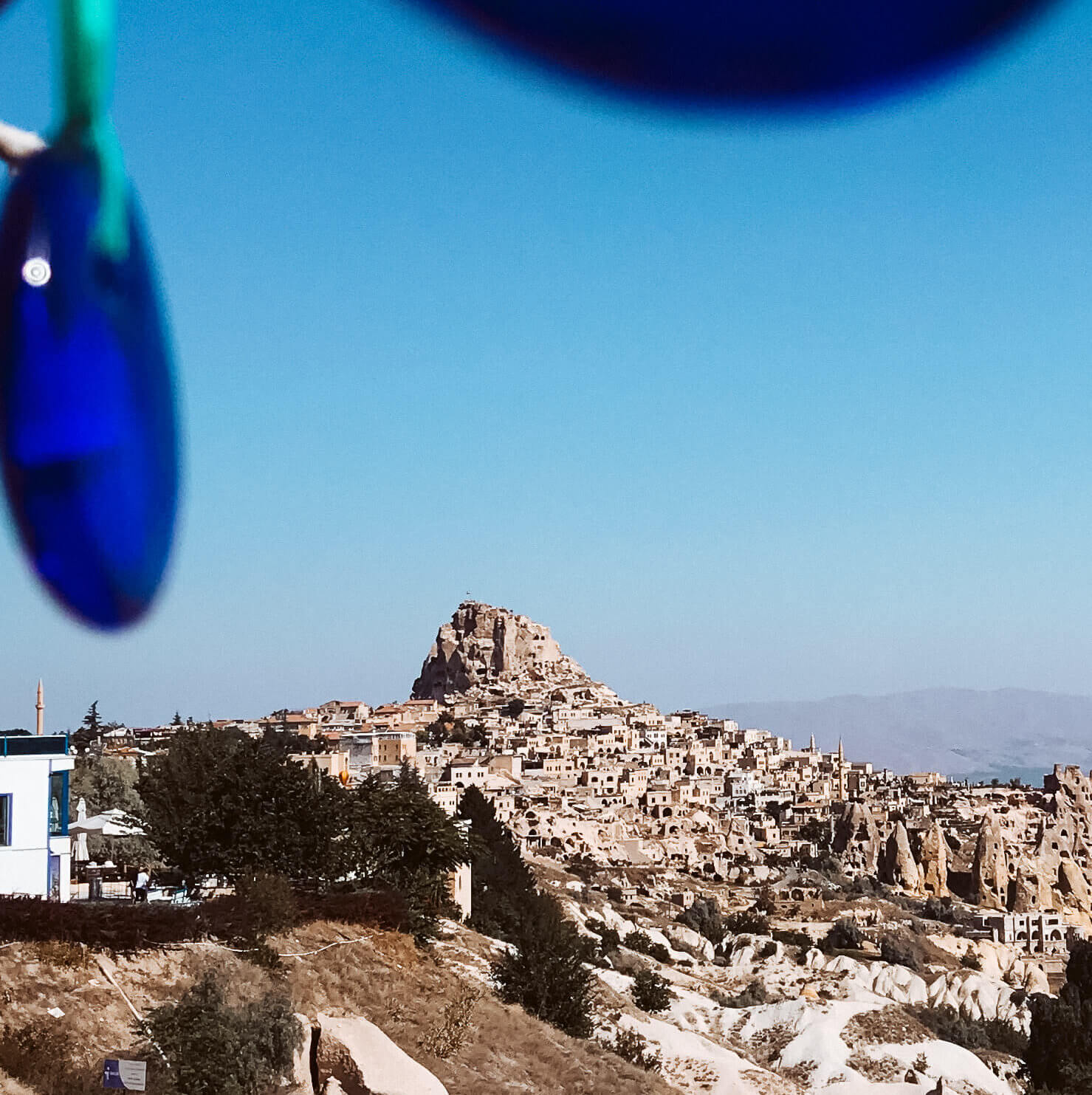 Fortunately, even with a small budget, you can stay in a nice place, witness the spellbinding display of balloons and make the most of your days without feeling like you are cutting any corners. 
1. Watch the Sunrise
My number one recommendation for Cappadocia is to watch the sunrise. If this isn't normally a part of your daily habit or routine, make it a priority while you're here. Mornings in Cappadocia are the prime time of beauty and captivation. It's not to be missed. 
Since the wakeup is so early, it's best to stay at a hotel with a view of the balloons. If that's not an option, Lovers Hill is the best spot for sunrise. The "guards" at the bottom of the hill will charge you a couple TL to enter. It's worth it, trust me.
It shouldn't be an issue to find accommodation with a great view. Some hotels offer a better view than others, but they will be a little pricier. If you're on a budget, I recommend the hotel I stayed at, Art Stone Gerome.
I chose the female hostel option since I was on my own and I wanted to meet other travelers, but they have private rooms available too. The staff are friendly and helpful. They arranged activities for me, gave me advice on where to go, and provided breakfast! It is an attractive budget-friendly option and they have a spectacular view of the balloons from the upper terrace. 
2. Practice Yoga and/or Meditate
My main purpose for going to Cappadocia was self-care, so of course, I had to make time for yoga! I made a point to do my practice each day with the balloons. While I was there, I fell into a natural state of meditation and the flow came with ease.
Usually I do guided meditations, but on this occasion I was able to pursue my own. Later, I recorded and put it online for others. Maybe it will give you some ideas for your own meditation practice.
Free Yoga Class
I encourage you to listen to your intuition while you're there. If you can, get away from the tourists and find a private space for yourself. 
I did not find any yoga studios in Cappadocia but I did find an AirBnb experience that offered yoga and/or cycling at sunrise. I didn't sign up for it, so I can't recommend it, but if you are interested in checking it out, here's the link. Let me know how it goes!
3. Eat a wholesome, nutritious, cultural dishes.
I had trouble finding decent vegetarian dishes in Istanbul. But, Cappadocia was a different story. The town nurtures tourists, so the restaurants and businesses are more aware and willing to adapt to dietary needs.
My hostel served an assortment of fresh and delicious choices every morning. Fresh bread, feta cheese, boiled eggs, cucumbers, and the most juicy and crisp tomatoes I've ever tasted. I was able to fill up on this free breakfast enough that I didn't even need to eat lunch. 
For an early dinner, I recommend checking out the Organic Cave Restaurant.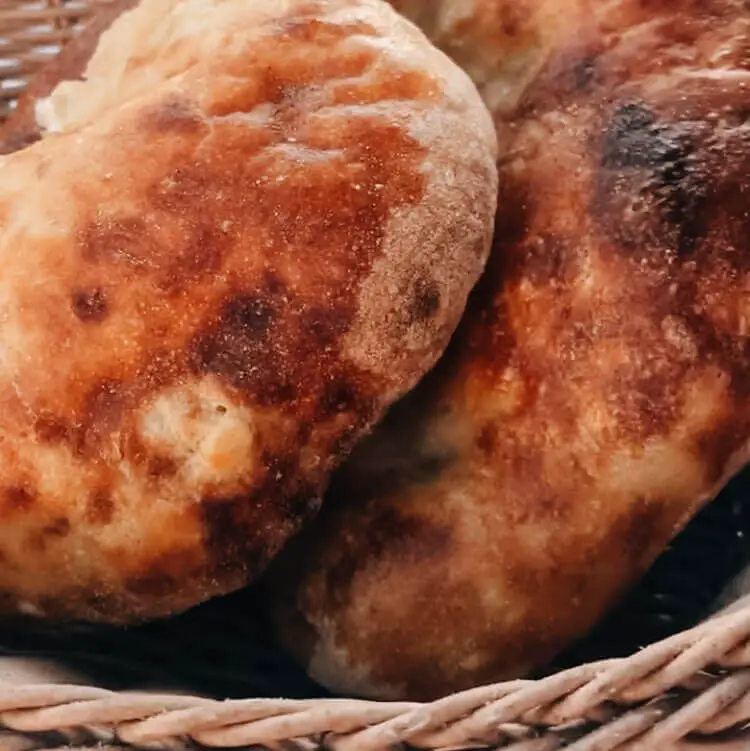 I ordered the vegetarian clay pot, which is a local delicacy served in a clay pot. Broken at your table and the warm, steamy vegetables pour directly onto your plate. They also had the classic Turkish spreads and dips (hummus, pesto, and spicy tomato- my favorite!) to go with it the fresh bread as an appetizer. 
4. Socialize (if that's your thing)
As a solo-traveler, you have a choice in this matter. You can hermit yourself away and focus on yourself. Or, you can open yourself to the stories and perspectives of other travelers. I lean into the latter.
I chose to stay in a female dorm for this reason. And you know what? It worked. I met some lovely ladies on the terrace the first morning. We shared coffee and drooled over the scenery together. We took each other's pictures and offered advice on where to go for the day.
The sun rises between six and six thirty in the morning, but breakfast wasn't served until eight. So, we all had plenty of time to chat and get to know each other during that time.
By the time breakfast was ready, we felt like old friends. We sat around a big table and swapped stories about where we've been and what we're doing in life. It felt like an international slumber party. My heart was overjoyed. I couldn't have asked for a better experience with those ladies at that time. 
5. Go shopping
Yes, you read that right. This is a post is about self-care on a budget and I'm recommending "shopping" as an activity. Keep in mind how affordable this country is. At the time of this writing, 1 USD is equivalent of 5.71 TL, so you can make your penny stretch here. 
The area is most well-known for its carpets and pottery. I am not advocating to go out and blow all your cash on all of the intricately painted pieces of pottery and hand-woven rugs. However, the prices are incredibly affordable. If you're able, try to allow yourself a minimal budget to buy yourself something special. There's something about retail therapy that gets the endorphins flowing. Am I right?
If you do choose to pick something special for yourself, most places will ship it home for you. 
I ended up splurging on a vegetable-dyed, hand-woven carpet and had it shipped to my mom's house. I also got a deal on two pillowcases to match and another (machine-made) rug as a gift. With all of that, including the shipping, I only spent about $220. That is a steal if you consider the quality of the products plus the cost of shipping.
I know I will keep that rug for the rest of my life and when I do have a home of my own, it will be a centerpiece in my decor. It will always fill my heart with warm memories of my self-care trip to Cappadocia. 
6. Get an ice cream
Buying an ice cream in Turkey is actually an entertaining experience. Not only is it an easy pick-me-up treat, but it also comes with a good laugh. 
The tricksters that serve the ice cream are trained in some kind of magic. Check out this video to see the whole act.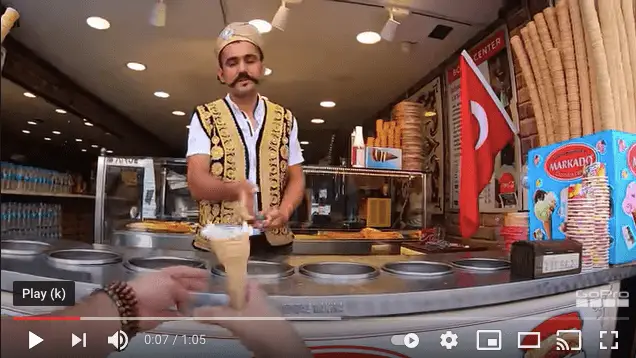 7. Go to the pool
Even if your hotel doesn't have a pool, find a resort pool available to the public.
I went to Grand Elite Cave Suites and it was stunning. There is a refreshing pool, entertainment area with foosball and firepit, plus a big jacuzzi tub. Download a great read and you're set for an awesome day.
I paid 50 TL to enter for the day and received a towel, a locker, and first class service. The area is surrounded by fairy chimneys, so you have a cool view while you're there too. 
The bartender started by giving me a full tour of the facilities. Then, showed me where to pick fresh green apples and walnuts from the hotel grounds. And, waited on me hand and foot the entire time I was there. He was great! When I asked him to take my picture by the pool and we ended up having a full-on photoshoot. I felt like a queen!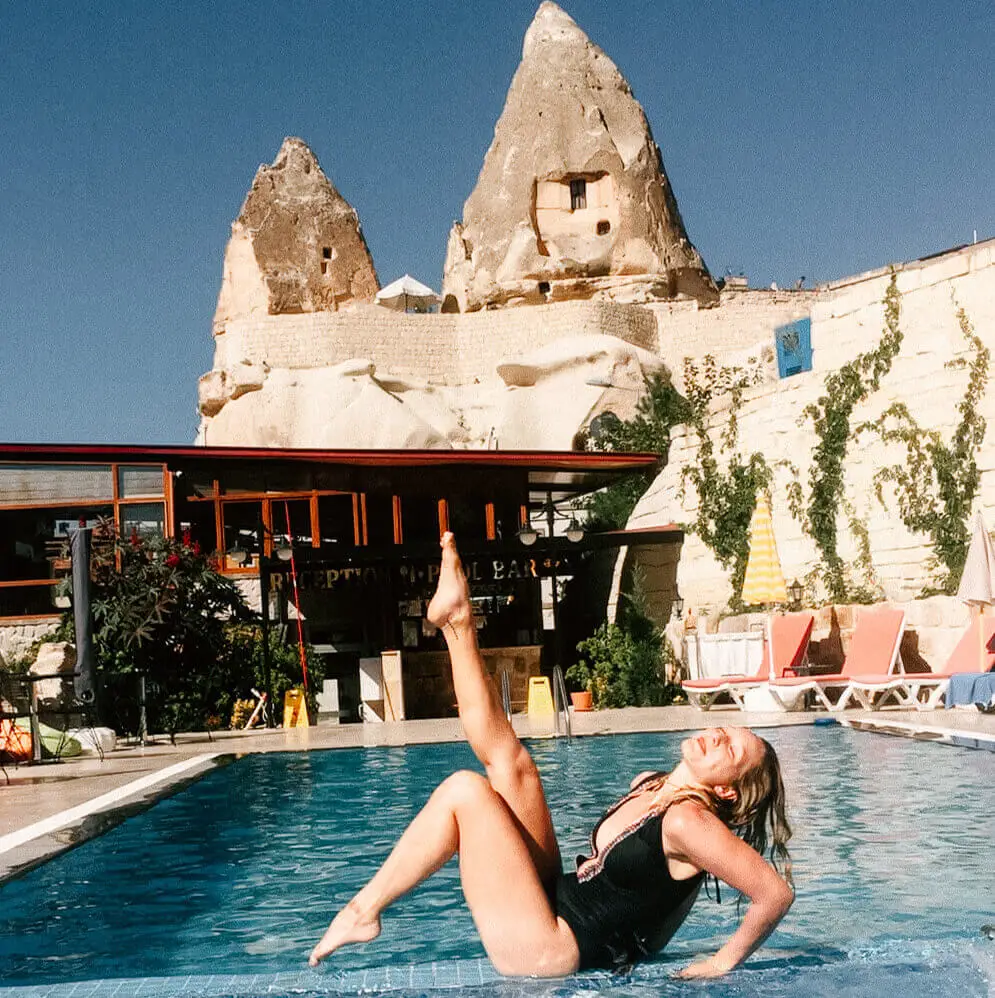 8. Have a photoshoot
Speaking of photoshoot, there are many places you can go to have your photo taken in Cappadocia. Many tourist agencies offer packages that include a photographer for the day. There are several Airbnb experiences that focus specifically on photoshoots too. But, the most famous place of all to have a photoshoot is at the Sultan Carpet shop. 
At first, I wasn't even sure if they sold carpets there. After some research online, I found out that they do. But, their main business is clearly: photoshoots.
I walked past the first time and it was flooded with tourists. I thought, "Nope. I'm not gonna do that. That's just not for me." 
This was after my Kubbe experience in Istanbul. At Kubbe, they charge 100 TL per person to take photos on a rooftop overlooking the Bosphorus with seagulls. I didn't regret walking away from that scammy situation, but when I left the carpet shop I felt a pang of regret.
Later that day, I went back. It was less busy. The employee at the shop offered to take my picture and I paid him the (much more reasonable) 50TL for ten minutes of photoshooting.
I tend to get awkward when strangers are taking my photo. But, after the day I had already, I was naturally relaxed and joyous. I didn't care how the pictures turned out. I was just having fun!
9. Get a Massage
Undoubtedly, a classic self-care move, the massage I had in Cappadocia literally lulled me to sleep. It was the ultimate relaxation I was seeking after a day of fun-filled day. If you are too shy for the full Hamman experience (explained in number 10), this is a great option!
The classic oil massage was the perfect end to my day. If you are comfortable with nudity, then go for the full Hamman experience plus the massage. The total package deal was cheaper than the individual services. And, while the Hamman is a unique cultural experience, the massage was still the best part of being at the spa.
10. Full Hamman Experience (a.k.a. Turkish Bath)
I have another post in the works that dives into what to expect at a Hamman in Turkey, but for now, I will say this: It's a bath. It's a warm, sudsy bath given to you by an attendant of your own gender. 
My first Hamman experience was at Elis Hamam Goreme in Cappadocia and I enjoyed it more than the one I had in Istanbul. So, I definitely recommend you give it a try. But, it's not meant to be a relaxing experience. It is meant to make you clean.
After a day hiking in the dusty fairy chimneys or sweating by the pool, it is a popular tourist activity at the end of the day. Read more about Turkish Baths and decide for yourself if you want to give it a try!
*Bonus* 
If you have the funds to splurge on a unique adventure, do it! My trip was scarcely planned on a whim. If you book your hot air balloon experience in advance, you can get a much better deal. If I went back to Cappadocia, I would definitely go up in a balloon and I would probably try horseback riding at sunset too. 
Someday I would love to offer a retreat here, but for now, you can go there virtually through my youtube channel. 
I hope you enjoyed this article and find ways to practice self-care on your trip to Cappadocia! Let me know if you have any questions or suggestions.  
Don't forget to pin, like, or comment below!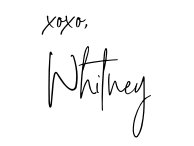 Pin This Image!
Don't Forget… 10 Minute Morning Flow
with an amazing view