Sharing is caring!
What to see in Brussels
If you are looking for what to see and do in Brussels, then you've come to the right place.
Welcome to Belgium! There are loads of things to do in Brussels. This itinerary assumes you have already found your way to Brussels via train, plane, or automobile. It also assumes you have already found a place to stay. 
Read on to learn about things to do, places to eat, and other little tips and information about how to spend your time in Brussels, Belgium. As always, I encourage you to start with yoga to keep your body happy and healthy all day long.
Morning in Brussels
Things to do in Brussels for a day
Wake up at a reasonable hour and get yourself ready for a fun-filled day! Maybe start with some Sun Salutations to squeeze in a bit of full body wellness before you take on everything Brussels has to offer, and trust me its a lot. When I first stepped off the train, I already knew what to do in Brussels, Belgium.
Make sure to wear comfortable walking shoes and check the weather to know what to bring for the day. The weather is really unpredictable in Brussels, often alternating between rain and sun. If you're visiting in the summer, be sure to pack your bag with sunscreen and a water bottle. It can get very hot in the city! The day I was there, it was the hottest it had been since 1943. 
Then, you'll want to start with a delicious and filling breakfast. Luckily, there are many amazing spots for that perfect Belgium Waffle. Believe it or not, the waffle culture in Brussels is quite advanced and trendy. You can see various types of waffles around town and learn the history of Belgium waffles online or go for a more experiential tour for more of what to see in Brussels.
Of all the things to see (and eat) in Brussels, the type of waffle I was most excited about was the "Savory Waffle" often served with bacon and avocado. Even though I'm mostly vegetarian, I drooled at the sound of this combination. I would just substitute the bacon for some eggs. I know there are at least two places in town to get this or something similar. 
Rue du Marché aux Poulets 47, 1000 Bruxelles, Belgium
Rue de Rollebeek 30, 1000 Bruxelles, Belgium

Afternoon in Brussels
After you've stuffed yourself with a hearty breakfast, it's time to start exploring this deeply cultural city. What else is there to see in Brussels? P.S. Don't be surprised by everyone speaking French. It is the most commonly spoken language, however, most people speak English as well. 
How to get around? I recommend getting around by foot, hence, the good walking shoes. I did see share bikes that you could rent for the day if that is more appealing to you. Just go to the rack, download the app, scan, and go! 
How you spend your day is totally up to you, but if I was going back to Brussels, I would definitely go check out some famous landmarks, do some shopping in the antique flea market, visit the chocolate shops, and eventually hit the bars for a night out. 
Landmarks:
Grand-Place de Bruxelles, 1000 Bruxelles, Belgium
*very easy walking distance
Square de l'Atomium, 1020 Bruxelles, Belgium
*outside city center, so take a cab or the train
If you choose to go Antonium park, you will be outside of the city center and your lunch options change. There is a scenic restaurant in the park, but if possible, I would recommend grabbing something to-go and eating it in the park. It looks like the perfect place for a picnic.

Lunch:
If you decided to stay in the center, I recommend finding a lunch restaurant away from the Grand palace. Most of the places around there are overpriced and very basic. There are a couple around there that are pretty good, but you have to know what to look for. If you see a menu that offers every dish under the sun, you can bet that the quality isn't very good. It's better to find a restaurant that has a more precise menu because they are more likely to have quality food. 
Here are a few near the Grand Palace there were recommended to me by a local. He also recommended some local dishes to try. If you're a vegetarian, I found a really good option below as well. Keep in mind, you can always use the "Happy Cow" app to find the best local vegetarian restaurants and you can find veggie options at most restaurants. The local dishes he recommended were: Mussels, Carbonnade (Beef Stew) and Stoemp (Mashed potatoes with sausages).
Rue des Bouchers 18, 1000 Bruxelles, Belgium
Rue Van Artevelde 1, 1000 Bruxelles, Belgium
Rue des Grands Carmes 10, 1000 Bruxelles
Rue des Eperonniers 49, Brussels, Belgium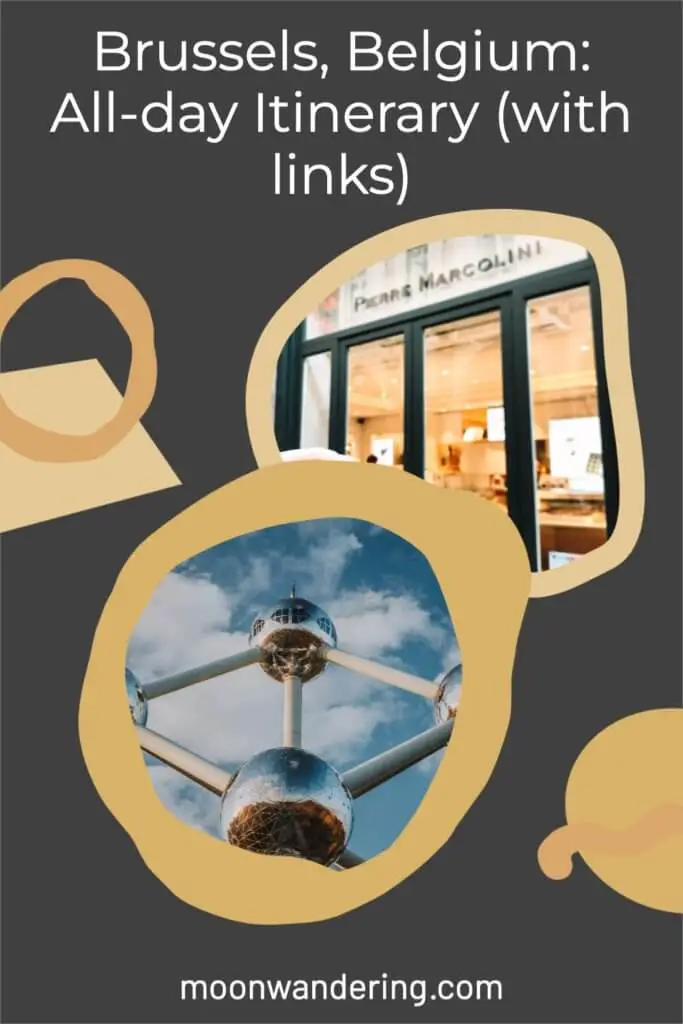 Other things to do in Brussels for the day:
Next, head over to the antique neighborhood called "Marolles" and you'll find the old antique flea market. It takes place in "Place de Jeu de balle" and the main two streets have more shops and cafes that are called: Rue Haute and Rue Blaes.
Chocolatiers: 
Finish off the afternoon with a visit to one (or two) chocolate shops in Brussels. I recommend doing this toward the end of the afternoon, so you don't have to walk around town with chocolate melting in your bag. If you get it later in the afternoon, you can take it back to your room to stay cool while you freshen up and get ready for your evening. 
Rue du Marché Aux Herbes 110, 1000 Bruxelles, Belgium
*can order online and will ship internationally

Place du Grand Sablon 39, 1000 Bruxelles
*the "Coco Chanel" of chocolates- highly recommend the Earl Grey!

Evening in Brussels
Now that you have your chocolate, it's time to take it back to the room and freshen up for the evening. You've walked a lot today, so start first by putting your feet up the wall. Take a shower, and get ready for your night out. 
There are some really cool, unique, and historical bars in Brussels that you don't want to miss. If you're hungry again, start with dinner. Otherwise, opt for the liquid diet, but be sure to at least grab some apps at the bar, or some street frites along the way!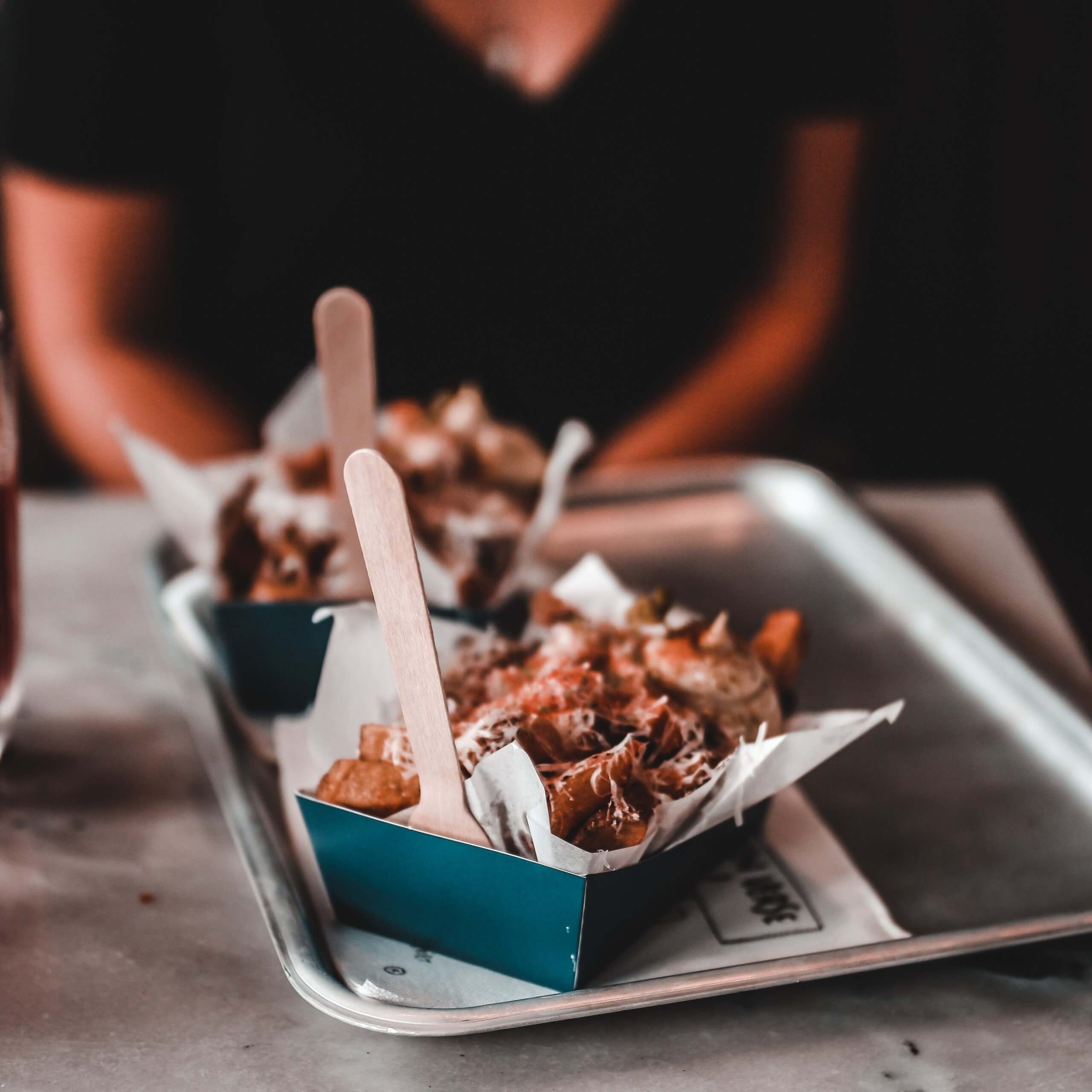 Dinner in Brussels:
Le Fin De Siecle (Belgian specialties and veggie options)
Rue des Charteux 9, 1000 Bruxelles

Vincent (for the meat-lovers)
Rue des Dominicains 8-10, 1000 Bruxelles
Drinks in Brussels
(old school pharmacy turned cocktail bar, known for strong drinks and a unique atmosphere)
Coudenberg 66, 1000 Bruxelles, Belgium
(highly rated cocktail bar)
Rue Antoine Dansaert 161, 1000 Bruxelles
(old tavern and puppet theatre, historical and unique)
Rue du Marché Aux Herbes 66, 1000 Bruxelles, Belgium
(sour Lambic 19th century brewery)
Rue Ghuede 56, 1070 Anderlecht
(oldest bar in Brussels- **note** This one sells trappist beers!)
Impasse Saint-Nicolas 4, 1000 Bruxelles
(tourist favorite, social gathering, and boasts more than 3000 beers. You can't miss this one!)
Impasse de la Fidelite 4, 1000 Bruxelles
Final Remarks:
You'll find that a lot of people come to Brussels for just one or two days. It's an easy stopover location because it's easy to get to a lot of different places from Brussels. For more of what to do in Brussels, Belgium, my friend and fellow travel blogger did a housesit near Brussels and wrote this awesome article about why you should stay in Brussels for more than one day. She also provides ten things to do while you're there. It helped me while I was in Brussels and I want to extend the additional information to you all too.
For the best tour experiences available, I recommend GetYourGuide. The one I did combined beer and chocolate, but I can totally get why some people may not want to do that.
Most of my recommendations of what to do in Brussels came from Daniel, our tour guide. I would not be able to write this post without him. For that, I am extremely grateful!
If you choose to do a Brussels tour, you will learn so much about the city, get the opportunity to bond with other travelers, and of course, taste the most delicious beers and chocolates! You will leave feeling a little sick (from all the chocolate) but full knowledge and more tips and recommendations than you could ever see in one visit to Brussels. If there's one thing to splurge on your Euros while in Belgium, it's a Beer and/or Chocolate Tour!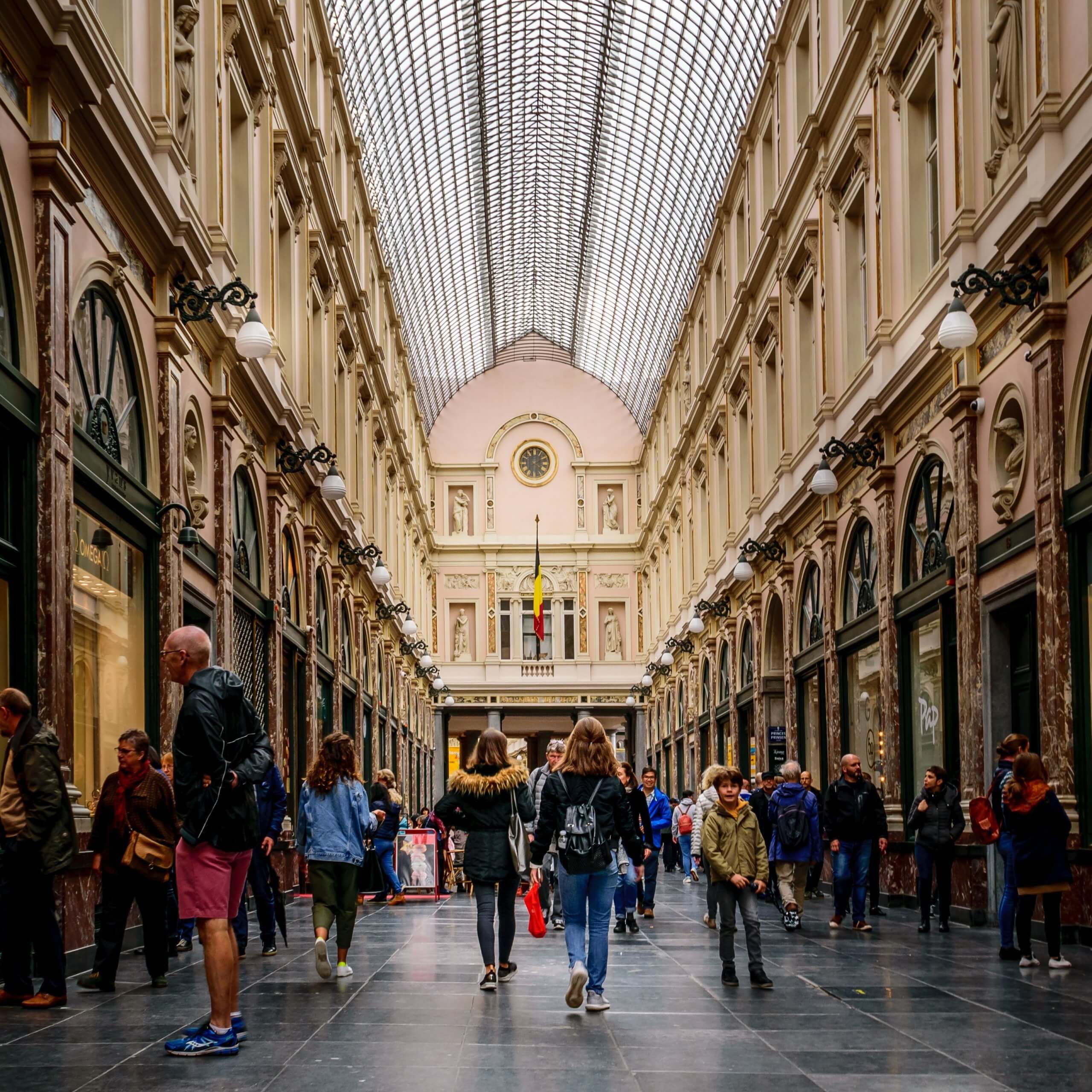 Thanks for reading my Brussels Guide and I hope you find it helpful for your next trip. If you've been to Brussels and think I should include something else, comment below so I can add it to the list. I love getting tips from other travelers and locals alike. If you are going to Brussels soon, what are you most excited about? Comment below!
If you are looking for more things to do in Belgium, go on a hunt for all the local Trappist breweries. These are extremely rare breweries where the beer is brewed by actual monks. Check it out!

Cheers,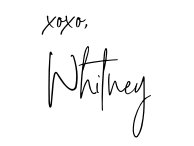 Pin for later!