Sharing is caring!
Seeing an elephant is a unique cultural experience in Thailand.
Finding and planning an ethical elephant experience is critical for planning your adventure. Trust me on this. While respecting the culture and worldviews, I believe we can agree that interacting with wildlife is ethically questionable to begin with, so it's really important to TRUST the character of the people handling the sweet ellies.
The year I lived in Thailand, I visited Sonchana Farms and Elephant Sanctuary and I highly recommend it for your next trip to Thailand.  
Below you will find the sanctuary I recommend, how to get there, and the story of my experience. I hope it helps you make an informed choice for your elephant experience in Thailand.
Sonchana Farms is a sanctuary. They are a highly ethical establishment. Samboon, the elephant at Sonchana, was trained with positive training methods- no harmful tactics whatsoever. Before he was adopted in retirement, he was a trekking elephant in northern Thailand.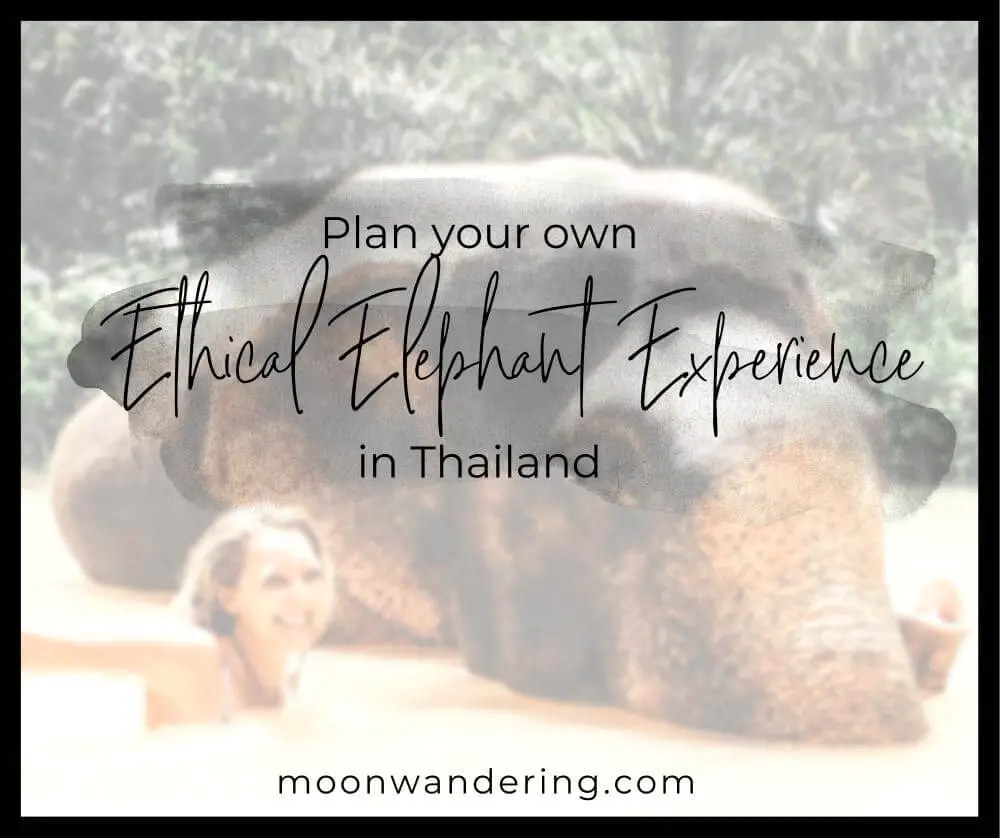 Here's a little background about the elephants in Thailand. Years ago, elephants were treated like royalty by the Thai Kingdom. People rode elephants for many reasons, but mostly elephants were used for trekking or logging. When construction equipment became accessible to the Thai kingdom, people no longer needed elephants. Most of the elephants that you see in Thailand today live in elephant sanctuaries or elephant camps.

Samboon, the 56-year-old, retired, trekking elephant that I got to spend an afternoon with lives in an elephant sanctuary. He has a very nice life and does very little work. People make reservations to visit him days or weeks in advance. This quaint elephant sanctuary is located at the edge of Khao Sok National Park.
You could arrange your visit with Samboon in the same trip that sleep in one of the many floating bungalows, but that is a post for another day. If you want to have an experience full of love, wisdom, and pure joy, go visit Samboon. He's just outside the national park!

There are many elephant experiences in Thailand that are not as reputable as Sonchana Farms. Some elephants are purely used as a tourist attraction. They are forced to spend hours each day with a giant structure attached to their back. People sit on the structure while the elephants walk around in the tropical heat.
The elephants in these situations are less likely to receive proper care and respect. So, it is very important to do your research before agreeing to any kind of elephant experience. There are many horror stories out there, that I am choosing not to share. This post is for those that are seeking an ethical elephant experience!
Fortunately, I have scoped this one out for you. I went and experienced for myself how this elephant truly lives in a jungle sanctuary. He is treated with the utmost love and care. When you visit you will be greeted and guided down a short hill to the area Samboon likes to hang out. They give you plenty of opportunity to take photos and Samboon is an incredibly patient animal. He looks great from all angles.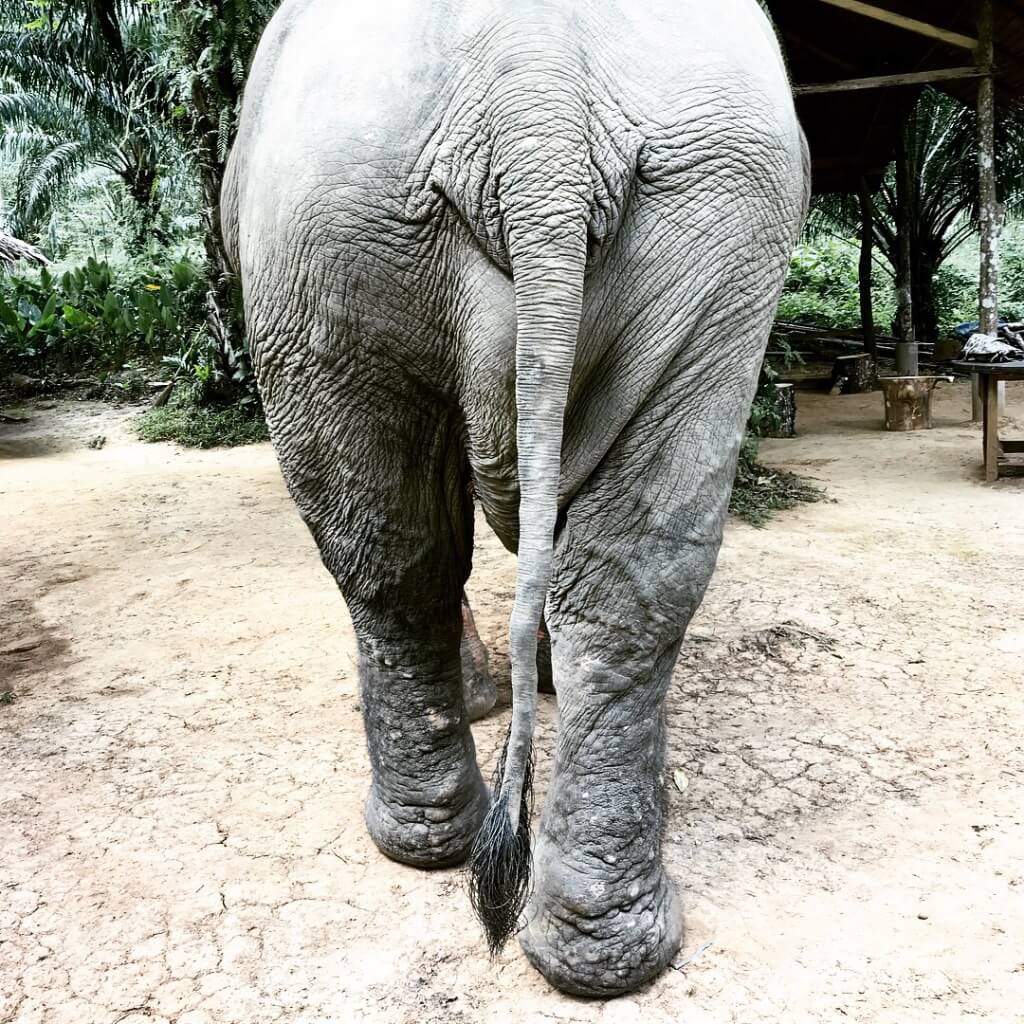 The whole experience took about 3 hours, not including the drive.
How to get there:
We rented motorbikes from our local motorbike shop owned by our dear friend X. I highly recommend X Motorbikes for all your motorbiking needs in southern Thailand. Then, we used google maps to help us navigate the 2 hours to get there from downtown Surat Thani.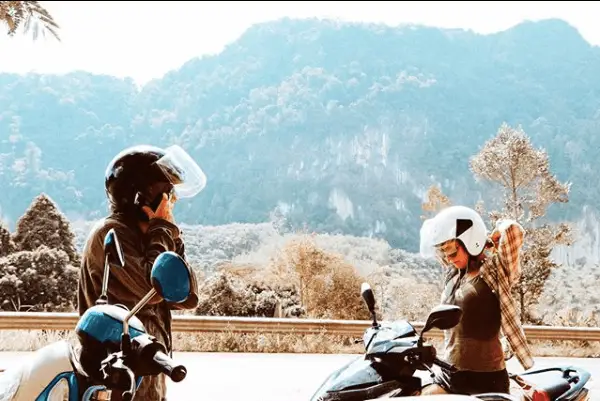 During rainy season, it may be better to arrange other transportation. It's pretty easy to rent a car and drive there. You can rent a car from the Suratthani airport. Others have taken the bus from Talad Kaset 2, the main transportation hub in Surat Thani town. Whatever you decide, you can discuss with the folks at Sonchana Elephant Sanctuary to ensure you end up at the right place.
One thing to keep in mind is that there isn't much to eat around the edge of the national park, so make sure to eat a good breakfast before you leave. It may be wise to pack snacks!

The program we did included cooking for Samboon, tree-planting, and bathing Samboon in the nearby watering hole. They started by giving us the history of elephants in Thailand and showed us the evolution of the Thai flag. Elephants used to be featured on the Thai flag as a symbol of their royal connection. I love learning those cultural tidbits. Thai pride was beaming from his face as he spoke about his country.

We cooked a simple dish for him of plain oats, pumpkin, and bananas. We fed him a ton of raw bananas too. When you hold out your hand with the full banana (no need to peel), he will extend his trunk and suck it up like a vacuum. We balled up the sticky concoction of oats and fruit and did the same thing. Full disclosure, I did eat a couple of the bananas myself because I was starving from the journey. Thanks for sharing, Samboon!

After his lunch,  Samboon sauntered toward the watering hole. We planted our tree and met him there in the elephant-waist-deep water. With water up to our shoulders, we proceeded to give him a bath. We used the rough edges of coconuts to scrub his tough skin. He used his impressive trunk to splash us. It was surreal that we were scrubbing an actual elephant. I was sporting an absurdly cheesy grin this entire time.

I gained so much respect for Samboon and his species that day. Most people support the fair treatment of animals, but I experienced a shift in perspective on this day. This goes beyond "liking" elephants. After this experience, I am borderline obsessed with them. Visiting this elephant, in the sacred jungle sanctuary that is his home, is one of the most respectful and peaceful encounters you can have with an elephant.

We made it back to Surat as the sun was setting on a day full of excitement, adventure, wisdom, joy, and friendship.

I hope this post has informed you on what to expect from an ethical elephant experience in Thailand. If you have further questions or need more information, drop a line below!
Kop Kun Kaa!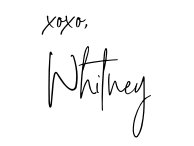 Prepare for your own ethical elephant experience by checking out Sonchana Farms and Elephant Sanctuary at their facebook page or learn more about the experience on Trip Advisor. (Click Below)
Pin this image!