Sharing is caring!
There are a lot of lovely towns along the pacific coast highway of Oregon. Most of these little towns are quaint, post-industry, and sparsely populated. Some of these towns, however, are a bit more off the beaten path. These towns tend to have fewer visitors, better food, and a more authentic small-town feel. These are the coastal gems of Oregon. Here are our top five under the radar coastal destinations in the state.
Some of these coastal towns are so quaint that they feel like a step back in time. Others have managed to preserve their historic charm while still providing the conveniences of today. No matter where you find yourself along the Pacific Coast Highway, there is sure to be a charming town to explore in the area. From the historic town of Port Orford to the funky city of Cannon Beach, there is plenty to see and do in the coastal region of Oregon.
Hidden Gems on the Oregon Coast
Astoria
Astoria is a post-industry picturesque town that has been built around the fishing industry. A classic fishing village, there are endless docks and piers to walk along. There are many empty warehouses that are slowly changing into more modern uses of space, like hotels, cafes, breweries, and restaurants. Astoria also has a fantastic artisan scene, bustling farmer's market, and a mix of cozy & trendy restaurants.
Hidden Gem of Astoria: The Farmer's Market is on ___ during the spring, summer, and early fall. No better way to support the local, small-business economy than to buy directly from the artisans themselves!
Hidden Gems on the Oregon Coast
Cannon Beach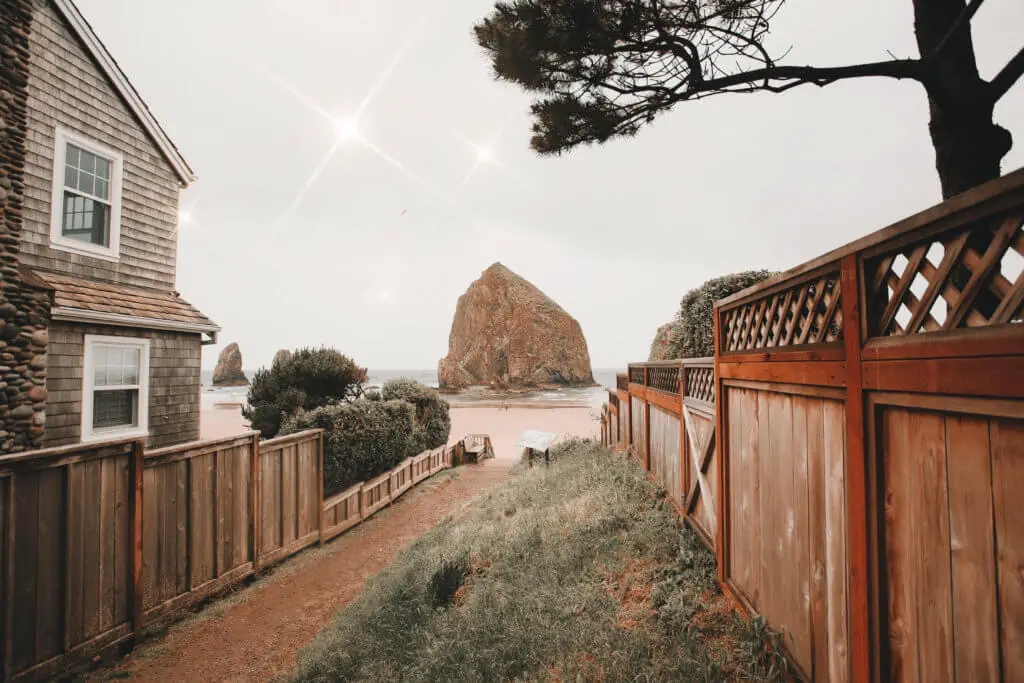 Cannon Beach is the most popular coastal town in Oregon. It is a funky little town that is well-known for its amazing sand dunes, surf, and beautiful beaches. The entire town is a popular tourist destination, but the main drag, known as The Avenue, is where all the hotels, restaurants, and shops are. The Avenue is absolutely beautiful at any time of year, but it truly comes to life during the summer months.
Hidden Gem of Cannon Beach: Okay, this one isn't necessary 'hidden,' in fact, it's kind of right in your face. Everyone who goes to Cannon Beach has to pause for a peek at Haystack Rock, a massive sea stack famous for its appearance in The Goonies.
Hidden Gems on the Oregon Coast
Tillamook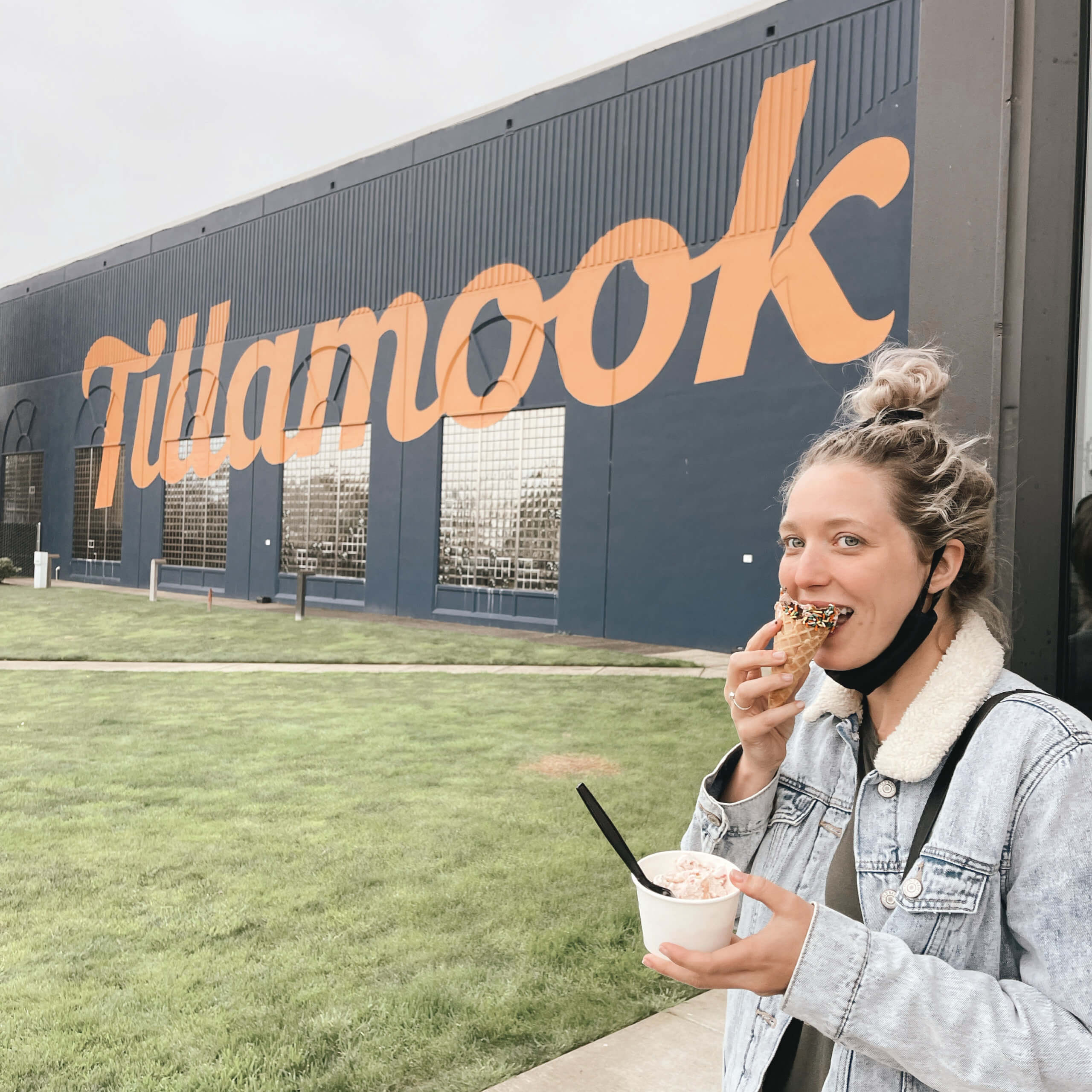 There's nothing more quintessentially Oregon, than a cool glass of milk and a vintage lighthouse. In the early 1900s, the famous Tillamook cheese came into to be, thanks to a local dairyman named Tillamook. He began making a new type of cheese that was far superior to the cheese that was being made elsewhere at the time. Tillamook was so successful, in fact, that they soon expanded into making butter, ice cream, and yogurt. Tillamook products are made from happy and well-cared-for dairy cows from small, local farms and their milk is transferred to the factory for production. I personally love their ice cream!
Hidden Gem of Tillamook: Besides the creamery, Tillamook doesn't get a lot of attention, but it still has a lot to offer. If you are venturing beyond the dairy factory, head to the beach and look for the Tillamook Rock Lighthouse Columbarium. It is precariously situated upon a sea stack in the middle of the ocean. Very unique!
Hidden Gems on the Oregon Coast
Florence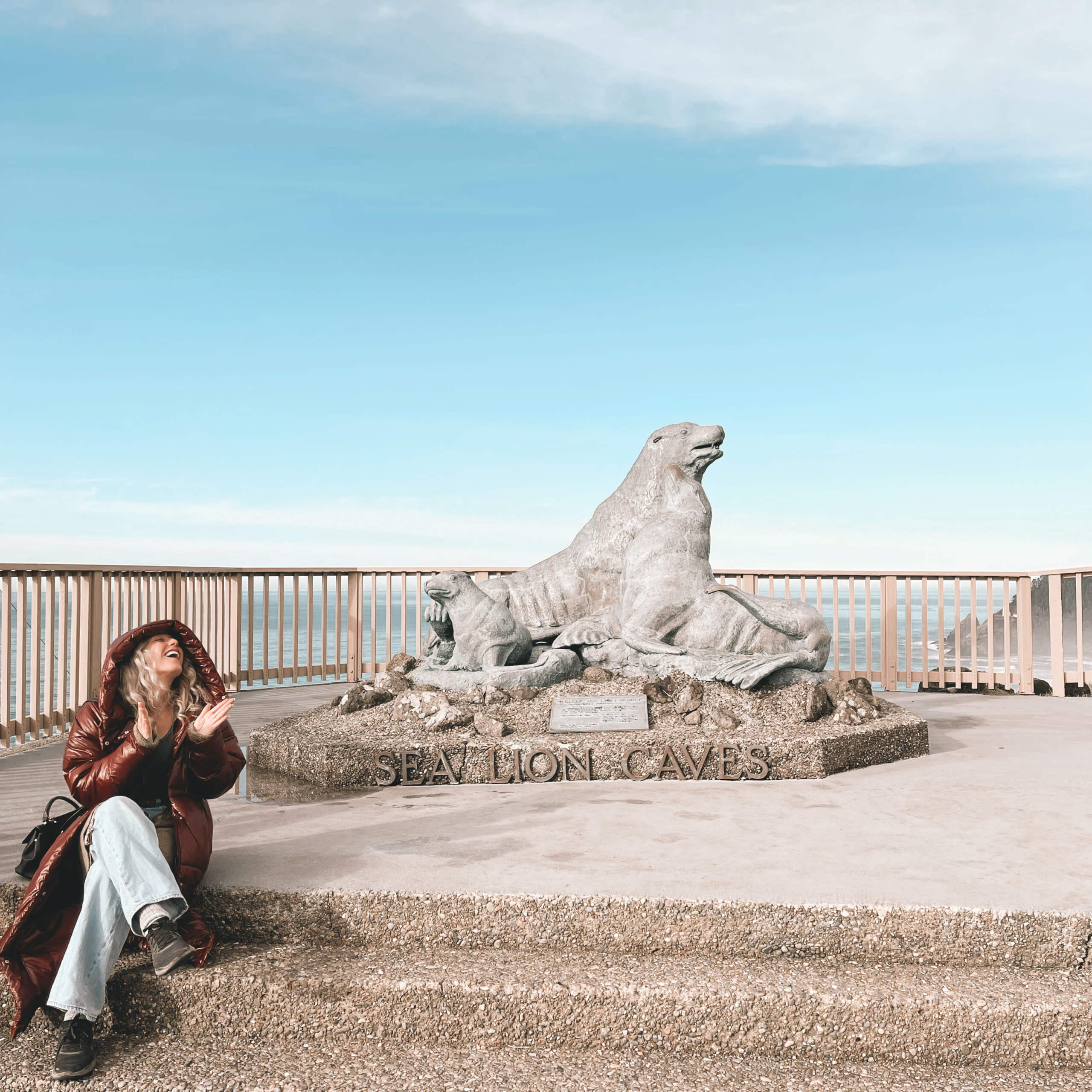 One of the best coastal towns in the state is Florence. Florence is located on the beautiful Mid-to-Southern Oregon Coast, and is surrounded by the Siuslaw National Forest. Florence is a great place to explore the coast, and is home to the largest sand dunes in the continental United States. You can find sea lions in the local parks, an adorable lighthouse, and plenty of history.
Hidden Gem of Florence: Sea Lion Caves – Florence is home to the world's largest sea lion cave. They are mostly male sea lions that migrate to Oregon in the winters, but some remain there all year long! I love this spot in particularly because it is an ethical animal experience, meaning humans have no direct interaction with the animals and there is no obstruction to the natural habitat or migration pattern of the seal-y boys. 
Hidden Gems on the Oregon Coast
Coos Bay
Coos Bay, located in southern coastal Oregon, is full of history and charm. Coos Bay is a small coastal town located in southern coastal Oregon. It is also one of the most remote towns on the coast, making it one of the most undiscovered gems of the region. The best way to get to know Coos Bay is to get out on the water. There are plenty of opportunities to rent a kayak and explore the area by water. Just remember, the ocean in this area is pretty chilly. Wear a dry suit!
Hidden Gem of Coos Bay: Honestly, every pullout along the pacific coast highway feels like a hidden gem and the beaches are so scenic. Just a little further south of Coos Bay, there's Sisters Rock State Park that is a total hidden gem. There are several sea caves, sea stacks, tide pools, and sea arches to be explored and admired.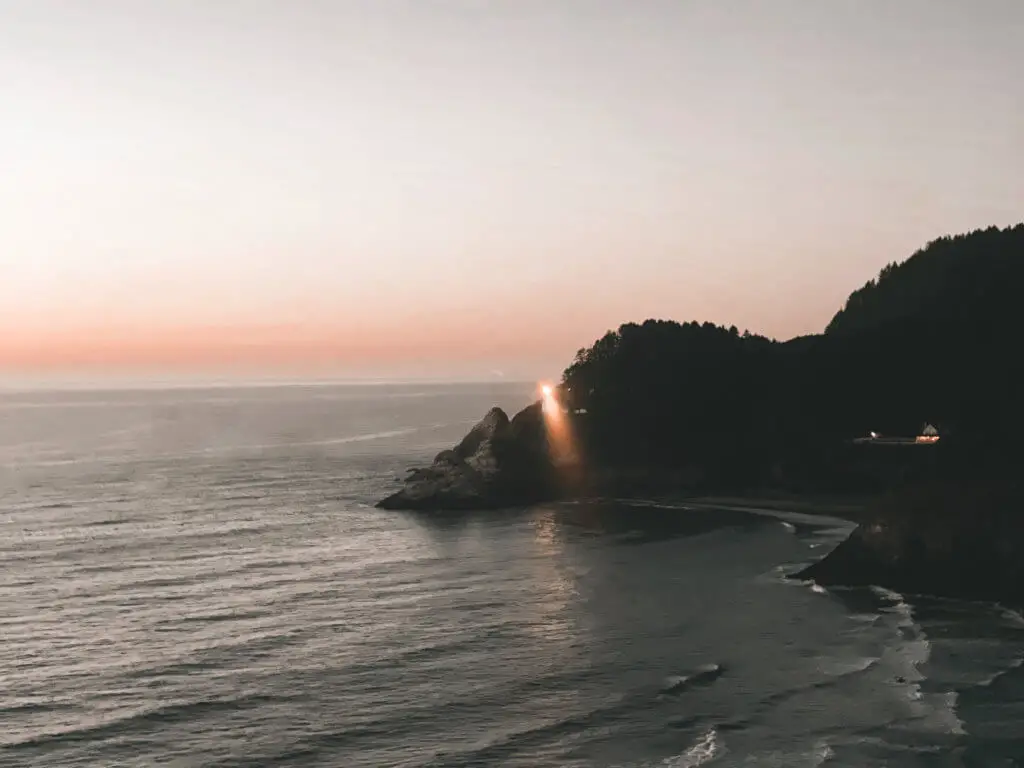 Thank you for reading Hidden Gems of the Oregon Coast! I've lived in Oregon for over a year now and being only an hour away from the coast is one of my favorite things about living here. I've taken several Oregon coast roadtrips and these are the unique spots that I make time for in my own journey.
Has this post been helpful? Comment below or pin for later!